Have you been struggling with how to write good essays and boost your school performance? Many people have branded essay writing as an easy task but truth be told it is never a walk in the park.
To earn better marks in an essay it has to be polished to impress your instructor or professor. The secret is following seven simple steps to take your essays from poor or average to perfect. Below are the seven steps that can transform you into an essay pro and have them as a piece of cake.
How to Write a Good Essay
Writing a good essay is not magic. It is all by design and taking conscious steps towards making the structure and contents of the essay tick. Yes, it is that simple.
This is a detailed beginner's guide to writing a good essay in just 7 steps. To write a good essay, you need a good topic, craft a thesis, write an outline, meaningful paragraphs, and a good conclusion.
To achieve that, we have created a simple guide for you to learn the skill and write an essay that rocks. Below we will discuss each of these steps in detail, with good examples.
1. Select a good Topic for the essay
If your instructor provides an essay question that you should center your essay ideas around make sure that you come up with an essay topic that is a true reflection of that question.
If you have been given an essay type with no instructions always make sure that the topic you choose has enough content to match the length required.
If you have been provided with the topic always read it clearly and understand what it requires you to write about.
This helps avoid confusion and writing essays that are out of topic and that can easily lead to a low grade
2. Research the topic
An essay can only be good if the ideas it represents are well-researched and rich in information.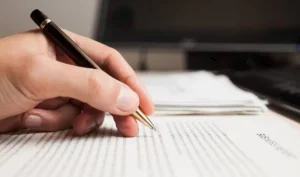 Go to the library or use the internet to collect all the available information out there about the topic.
When researching online, make sure that the articles you are extracting ideas from are peer-reviewed. Always take notes during the research to make referencing the sources easy.
After gathering all the information make an outline. This helps you arrange your thoughts and form the flow of your essay even without writing it. 
3. Craft a good Thesis Statement
After having researched and determined the main points of your essay it is now time to come up with the main thought that your essay generates.
This is basically summing up your whole essay into one statement. The thesis statement must include the limited subject that your essay is focusing on, a precise opinion that will be backed by evidence, and a blueprint of reasons.
Once the reader reads the thesis statement he or she must be able to grasp everything your essay is all about and get ready for supporting arguments in the body paragraphs. 
4. Write the Introduction
Once you have researched, formulated an outline, and constructed a thesis statement, it is now time to get into the writing. Start your essay with a sentence that will immediately grasp the attention of the reader.
This usually depends on the topic because you can pose a question, use a statistic or surprising fact, and get personal with your view to draw the attention of the reader.
Also, the introduction should provide background information about the essay topic. Always limit the discussion in the introduction because it should not be a very long paragraph The introduction should always end with the thesis statement that will help the reader get the main idea of the essay. 
5. Write the body paragraphs
This is where you write paragraphs in support of your thesis statement. Complex topics should be properly broken down in the body paragraphs to let the reader understand them fully.
The number of body paragraphs should always depend on the required length of the essay. Every body paragraph should have a topic sentence. This sentence introduces the main point that will be explored in the paragraph.
If the reader reads the first sentences of your essay's body paragraphs he should then have all the evidence supporting the thesis statement.
Body paragraphs can also include your analysis of the information. When writing body paragraphs there should be a transition from one paragraph to another.
This requires the use of words such as "to add to that," "furthermore," and "despite" among others.  It is also important to make sure that you do not repeat the same information in body paragraphs. This is common in long essays where the writer can recycle an idea without knowing. 
6. Write the conclusion
The aim of the conclusion is always to sum up the thoughts presented in the introduction and body paragraphs. A conclusion should start with a conclusion starter to help the reader know that the essay is coming to an end and that there is no further information after the paragraph.
The conclusion starter can be followed by the thesis statement to remind the reader of the main idea of the essay. This paragraph should contain the summary points of the main idea.
Any new information should be avoided in the conclusion. The paragraph should be well-crafted because it is the last option that you have to impress your readers with the arguments you have made. Weak statements should always be avoided in the conclusion to end the essay on a high note.
7. Polish and Proofread the essay
No one is perfect. You make a lot of mistakes when writing essays some of which you cannot notice easily. Therefore, you must go through the work to check for any errors before submitting it.
This process is mostly overlooked but it is the most important. You may have researched the best content on a topic but if there is no clear understanding due to grammatical errors, then you will not get the grade you wanted.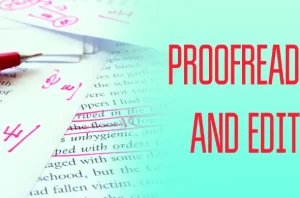 When proofreading an essay, the most common things to look out for include, the capitalization of letters at the beginning of sentences, the use of commas and apostrophes properly, spelling mistakes, and other grammatical errors such as incorrect prepositions. 
It is usually advisable that you take a break before proofreading a paper to be fresh and easily detect mistakes. Also, you can call a friend to proofread for you if you have attempted and failed to find any errors.
An essay without mistakes will always guarantee good results.  Note that it is not good to rely on online grammar-checking tools because you are the best proofreader. Reading each word slowly and analyzing it as you read the next will always be the best way to proofread your work. 
How Long does it Take to Write a Good Essay?
The time that you will need to write a good essay usually depends on the task you have been given and your level as a writer. For example, an average writer can take up to 3 hours to write an essay. An experienced writer on the other hand can only take an hour to complete an easy two-page essay. 
A five-page complex essay can take an experienced writer up to 4 hours to complete and 6-7 hours for an inexperienced writer to complete. Therefore, the more pages required in an essay, the more time the writer will need to complete the task. 
Examples of Common Types of Essays
There are different kinds of essays that you can be tasked to do as a student. However, the common types of essays include argumentative, descriptive, expository, and narrative essays.
1. Argumentative essays
In these essays, a student is expected to explore a topic and establish a position on it using concrete evidence. This clearly defined stance on the topic should serve as a thesis statement.
These essays usually test your ability as a writer to research and present your own opinions. The introduction should present the thesis, the body paragraphs the supporting arguments, and the conclusion the summary of those arguments.
2. Descriptive essays
These essays provide a detailed description of something. They usually test your ability to creatively use language and appropriate words to paint the picture of something in the reader's mind.
This essay should begin with a detailed description of the object or event you're describing and continue providing more information on it to draw an overall picture of it.
3. Narrative essays
These are essays that tell a story. It can be about something you have experienced and seen or something that you have no idea of forcing you to do through research.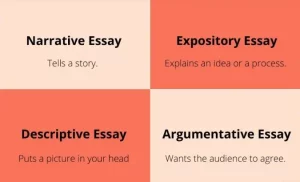 Your ability to tell a story in an engaging and well-structured way is what is tested in narrative essay tasks.
Always begin these essays by setting up the narrative and ending them with the point of the story or lessons learned from it. 
This is the type of essay that uses personal narrations. As a result, such personal essays can be written first person-language because they are narratives. Read our detailed guide on how to write personal narrative essays using first-person language to write essays
4. Expository essays
These essays usually provide a detailed and focused explanation of a topic. They test the writer's ability to organize and well balance views on a particular topic as well as the ability to convey information.
The introduction should state the topic, the body should present the details of the topic, and the conclusion should summarize the information presented.
If you keep the above steps in mind, then writing essays will be easy. Your writing skills will improve day by day. However, to perfect your essay writing skills you need practice.
Know how to write different types of essays and keep on practicing to make yourself perfect. Transferring your thoughts to paper will be easy and enjoyable.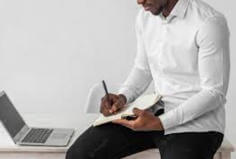 I am an educator with vast experience in learning and pedagogy. Currently, I write to help people discover creative and insightful ways to make learning simpler. When not working, I love playing soccer.