A research paper is a type of essay that requires students to explain the details they have learned after studying a given topic.
Good research that will capture the attention of your professor must give in-depth exploration, arguments, and interpretation of the topic at hand.
Standard research papers will entail information acquired from articles, internet sites, books, and even interviews. On top of this, students are allowed to incorporate their own opinions, knowledge, and ideas.

Obviously, it needs a student to have a strong knowledge of the topic by digging deep into multiple sources that are available on the internet. 
Can Research Paper be Personal?
A research paper can be personal if the content being presented requires sharing of personalized experiences or stories. In most cases, an essay or a research paper can be personal if it is a narrative that involves the writer giving his or her own account. However, most research papers are not personal.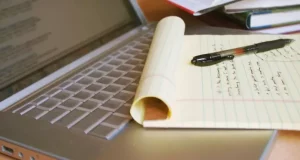 Therefore, professors allow the usage of personal language in your research paper under different circumstances.
Still, research papers can be personal when you want to do away with the passive voice in the paper.
Nevertheless, writers need to understand that a personal voice is not the same as using the first person.
When using the first person, it does not automatically translate to a personal writing form. You can still write a good personal research paper without involving the use of first-person language. 
Types of Papers that Require the Use of Personal Language 
In research writing, personal language is very sensitive when used. The language is acceptable in parts of a paper such as conclusions, introductions, and when discussions.
However, there are papers that will need personal language throughout the writing. Reflective papers, personal stories, descriptive essays, and ethnographies are among the papers that need this type of language.
Narrative essays that involve the writer telling a compelling story also need a personal language to connect with the reader.
Autobiographical essays are also papers that cannot be completed without the use of personal language. This essay requires the writer to share true life stories that took place in his or her life. 
How to write Personal Stories or Opinions in a Research Paper
A research paper involves little creativity from the student because most of the knowledge used is derived from external sources such as the internet and books.
That is why adding a personal opinion to make the paper more subjective is not a bad idea. Nonetheless, the opinion you include should be supported with credible sources and documents.
When you are including your opinion, put it in a precise language with topics and answers clearly framed. In addition to this, your opinion is better conveyed in a comprehensible form that will make the reader not to have a different version of your ideas.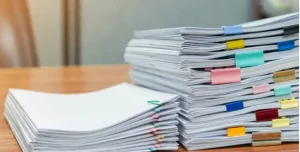 Other factors to be considered when putting your opinion include word abbreviations, consistency of terms used and different measurements used.
These are some of the tricks that will make your opinion fit in your research paper as natural as possible. 
Your opinion needs to come in the form of a unique piece of information. To achieve this, a writer should make enough effort to gather as many articles, books, and journals as possible.
Fortunately, the internet now serves as a gateway to collect a wide variety of information. However, bear in mind that downloaded abstracts and information need verification to correct any mistakes and inaccuracies. Also, most professors are not fond of too much information from the internet. 
It is important for the student not to persuade the audience to convince them that the opinion is relevant to the research paper.
Instead, make use of constructive arguments to show the reader that the opinion is logical and important. In our guide on how to write essays, we explained how to write these arguments in paragraphs.
The following are tips that will make it easier to tell personal stories or opinions in your research paper:
Choose a good topic that will make it easier to introduce new opinions. In this way, you do not have to make a lot of adjustments so as to achieve the desired results. 
At frequent stages of the research, ask constant questions concerning the topic. Instead of using conclusions, apply theoretical terms. It makes it possible to convince the audience that the statements made are not final but can be challenged. Show the readers that you are not opposed to changing the opinion in the research paper. 
Use credible, original and up-to-date sources when doing your research. Consider the use of forums, online discussions, and blogs. 
Go for an opinion that you can easily defend in your research through arguments.
Tips for Writing Personal Narrative Papers
Personal narrative papers are written about personal experiences in a personal language. This means that the first-person approach is the best to use. Therefore, a research paper or an essay can use first-person language in such cases.
It can be a story about yourself or simply unforgettable life experiences in your life. Alternatively, you can opt to write about your personal life events, real-life stories you have read in a book, or movies you have watched.
A personal narrative paper can motivate the readers because of the individual real-life experience.
How to Structure Personal Narrative Papers
The personal story you are telling will flow seamlessly if the structure is good. A good introduction is what you need to get the attention of your tutor.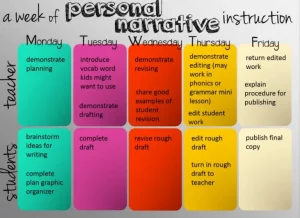 Here, introduce a personal statement that you are sure to prove and back it when writing the main body.
The main body is the part that should have evidence that is backing the thesis statement of your narrative.
It is the part where the personal story you have should be shared. In the conclusion part, ensure to write a summary of the points you want the audience to take away from your narration. 
Helpful tips to follow:
The journey of writing a good personal narrative paper starts with topic selection.  You can select a good topic revolving around the events in your life, memorable experiences you had with a close friend or base it on stories you have heard about your life.
You can make a video of you narrating the story. This can make it easier to achieve a good writing flow of the story. 
Sentence structure is important in storytelling. Include interrogative and compound sentences but ensure they do not cause confusion to the reader. 
Have an emotional connection with your audience, especially in the introduction. They should get excited and look forward to reading the rest of the paper.
The sequence of all proceedings surrounding the thesis of your research should be in detail. This provides accurate guidance to your audience as they follow your narration. 
Without a doubt, there will be parts of your stories in your personal narrative paper that are more interesting or significant than the others. Therefore, it is advisable to emphasize on them by choosing the important instances in your story and upgrading them with more details and descriptions. This type of action ensures that your reader is drawn to the important points of the narration.
When writing a personal narrative paper, try to connect the audience with the exact emotions of the story. For instance, if there was a moment you were scared, describe it so that your emotions connect with the reader.
If your story involves more than one person, you can incorporate a character dialogue with a combination of other actions to make it more exciting. 
A personal narrative paper is one of the most creative pieces of research you can do. As long as you select a good life experience or story, you can enjoy the process of crafting as you connect with your readers.
.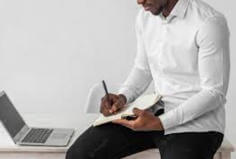 I am an educator with vast experience in learning and pedagogy. Currently, I write to help people discover creative and insightful ways to make learning simpler. When not working, I love playing soccer.